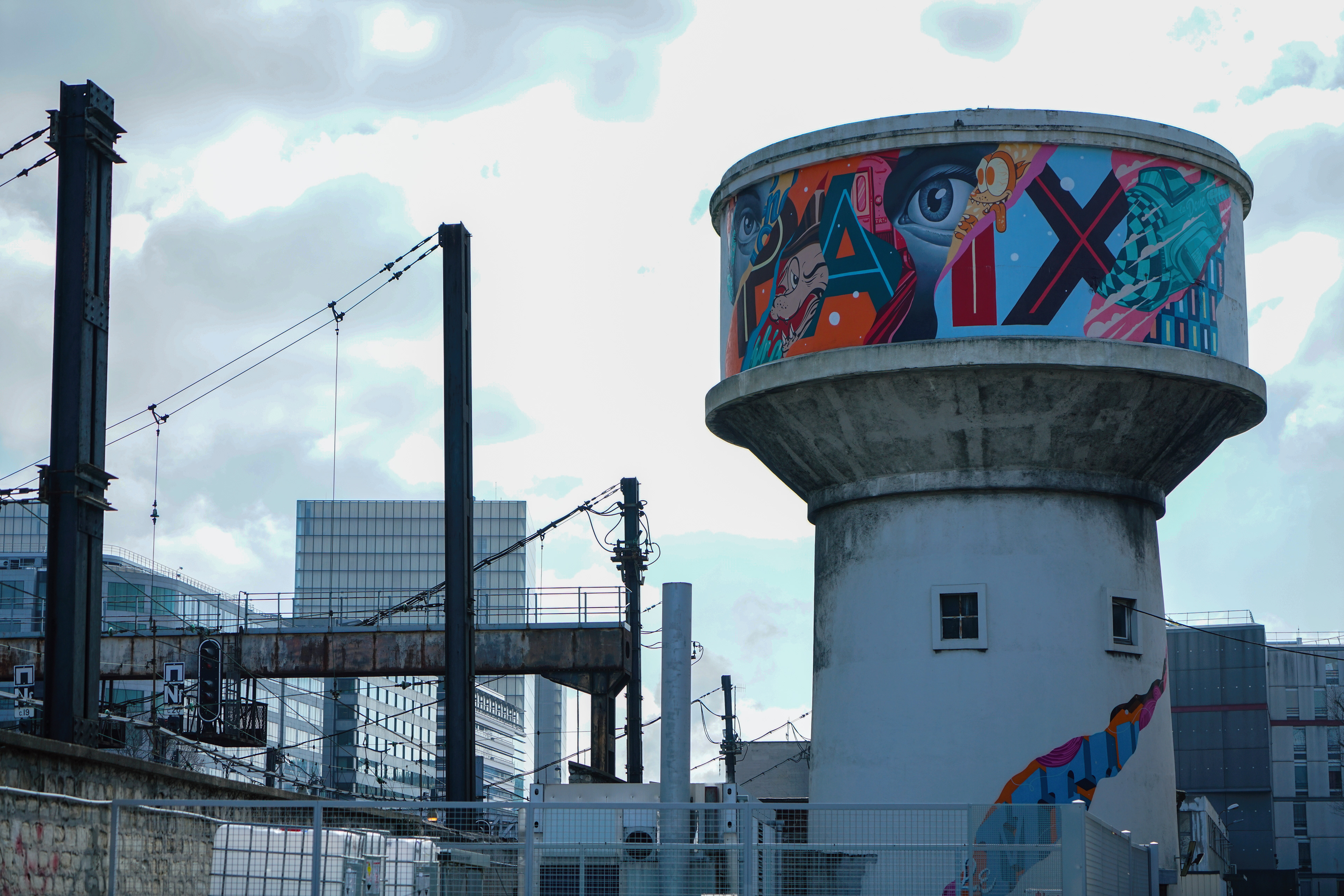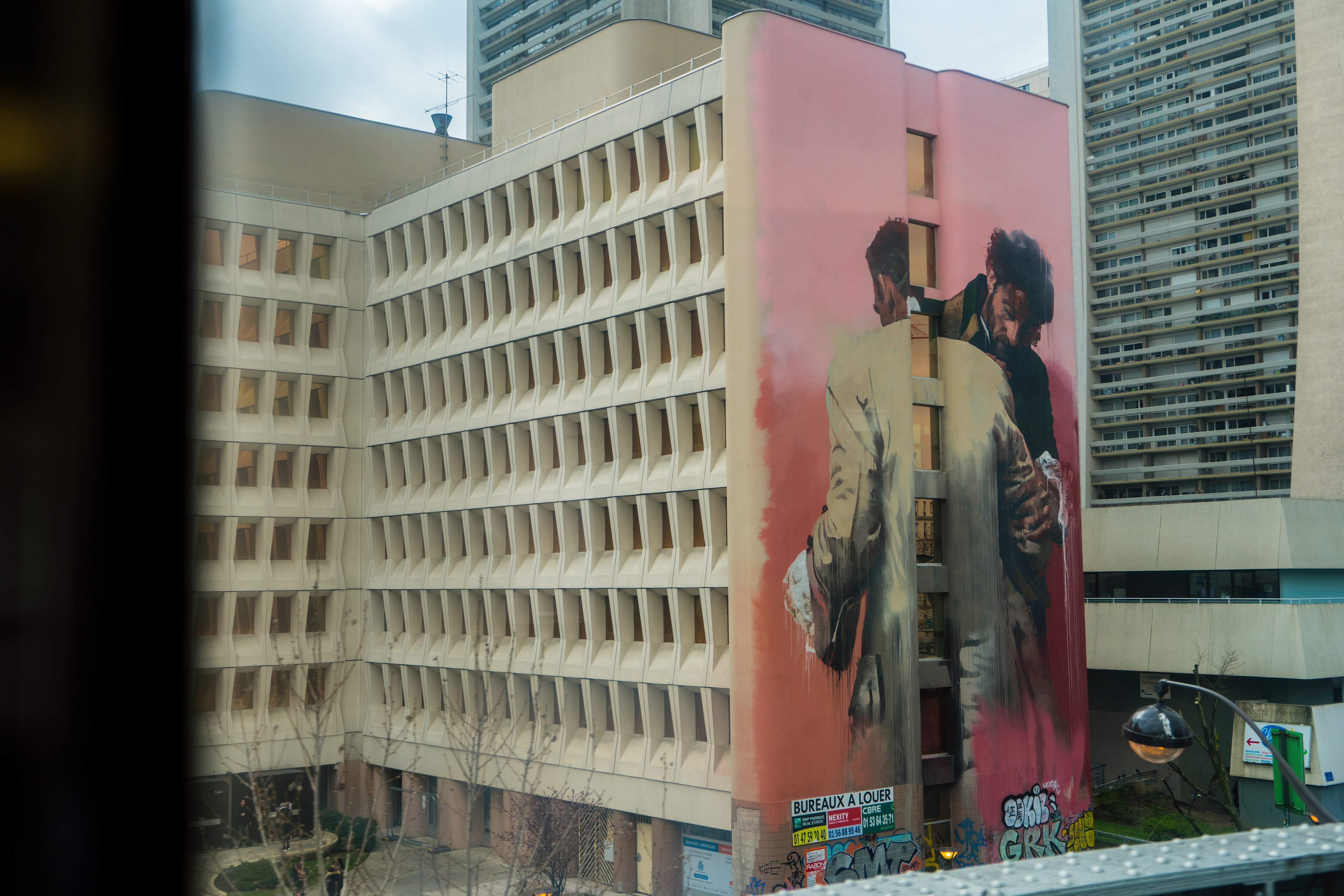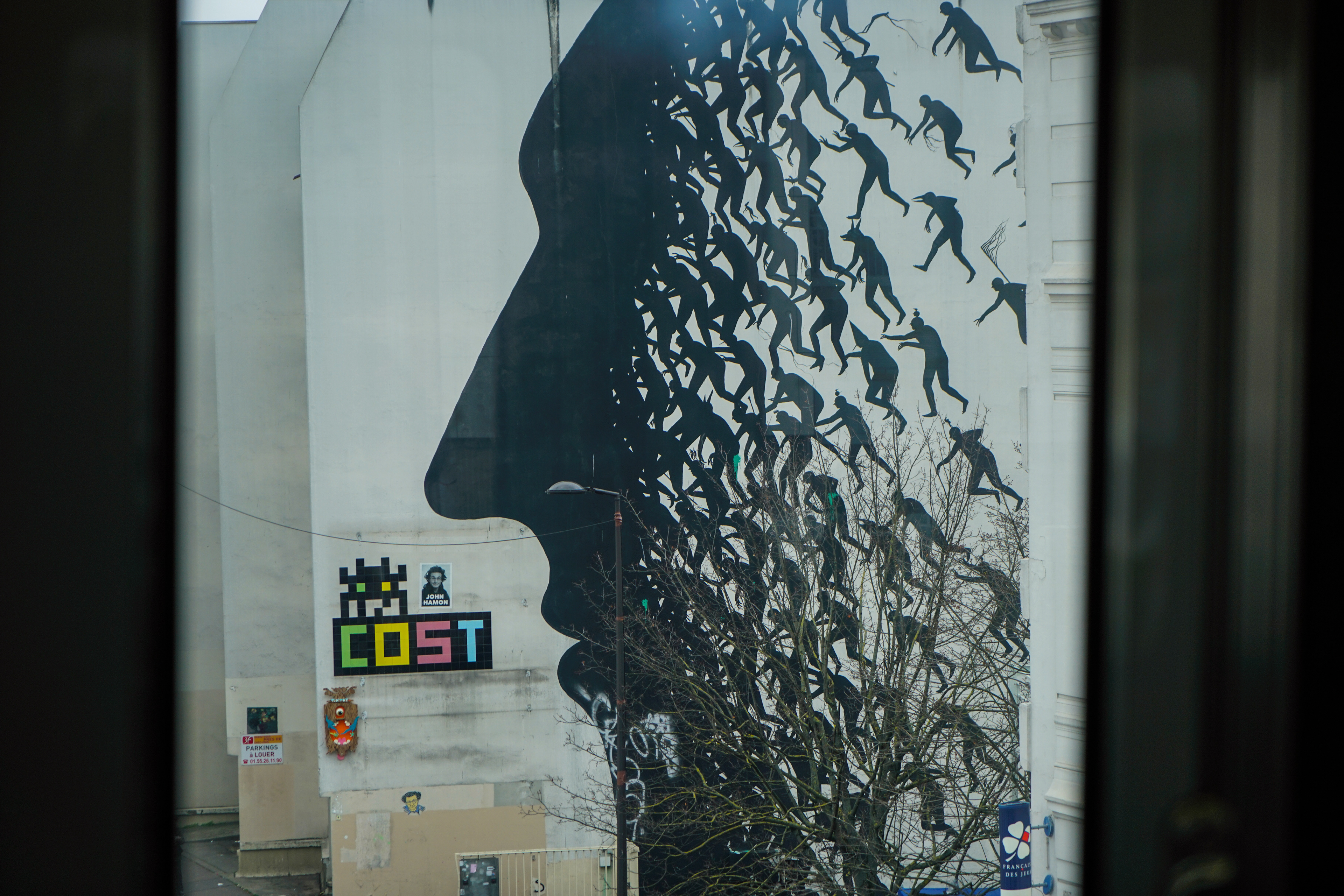 Conor Harrington's "Embrace and Struggle" (Ireland) seen from the Skytrain on Line 6 between the Nationale and Chevaleret stations in Paris. (to the left)
A work by David from La Mano Boulevard Vincent Auriol in Paris. (to the right)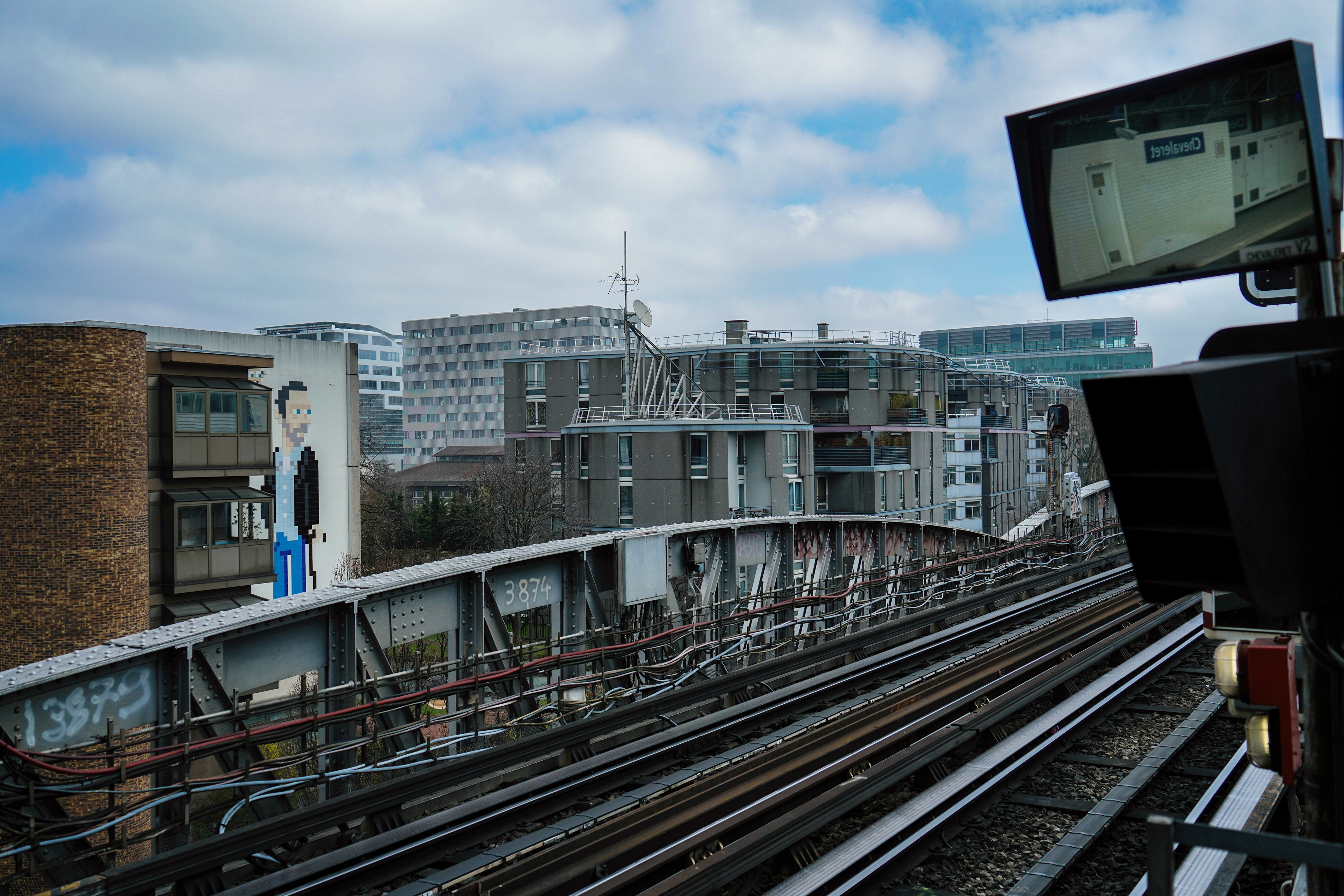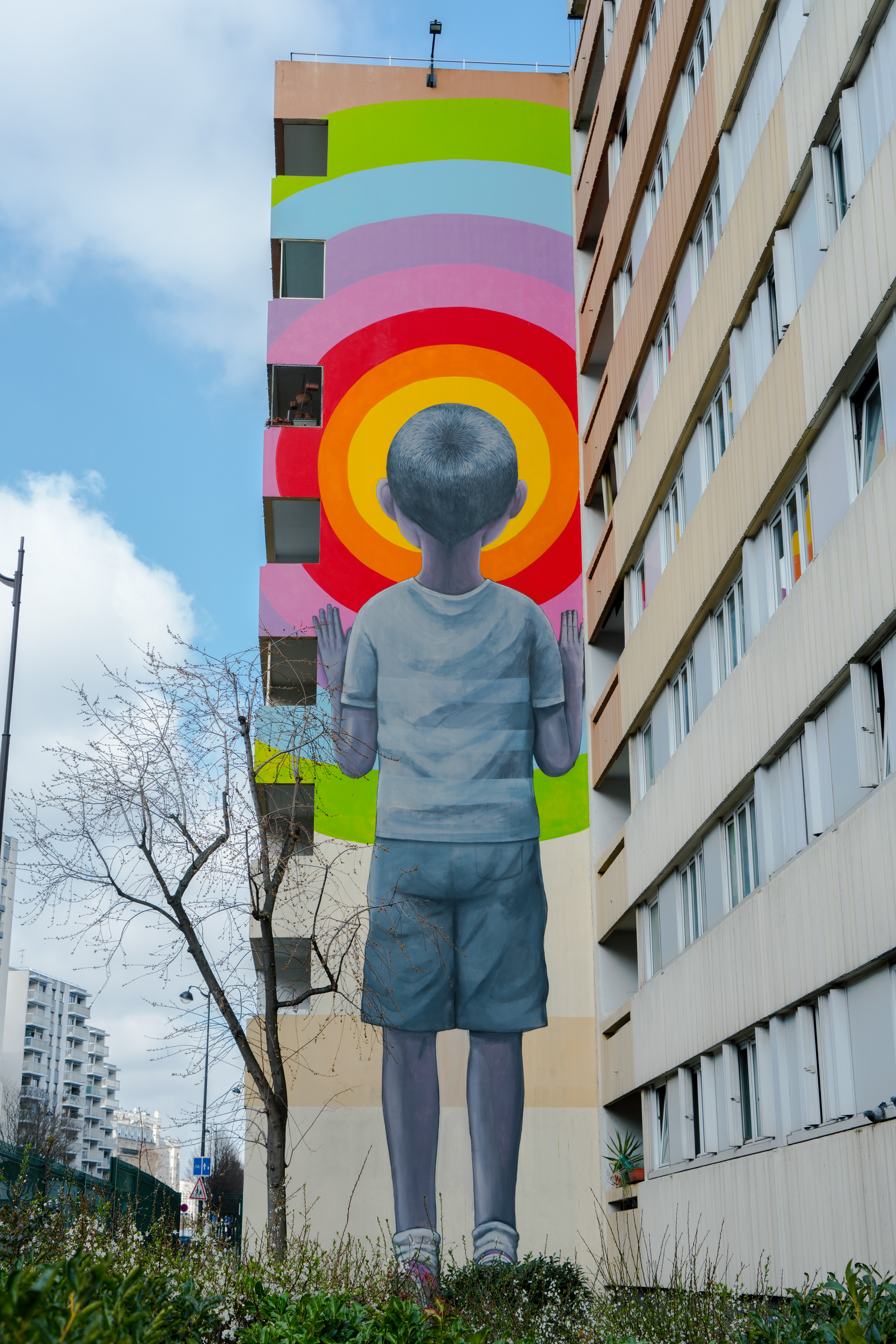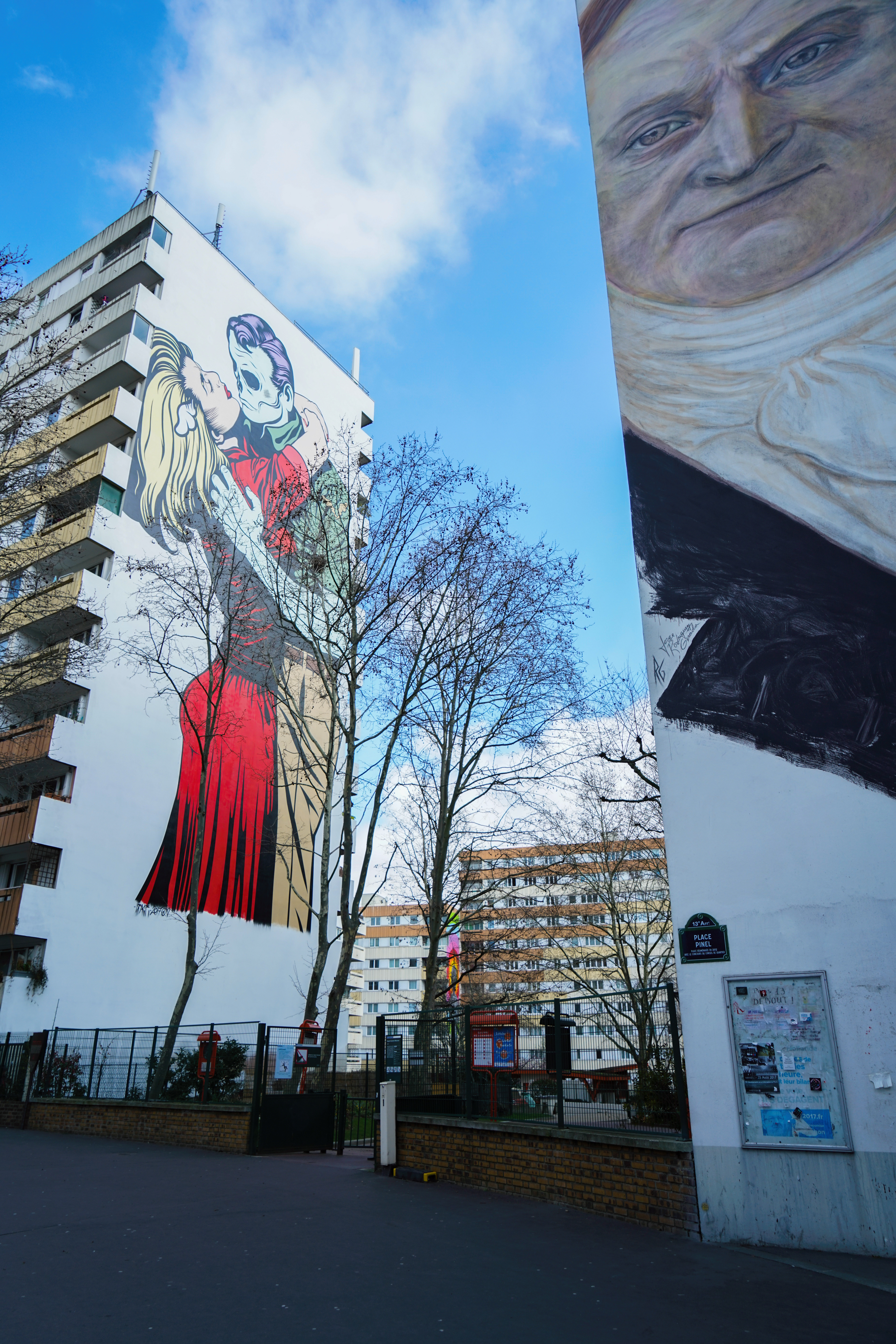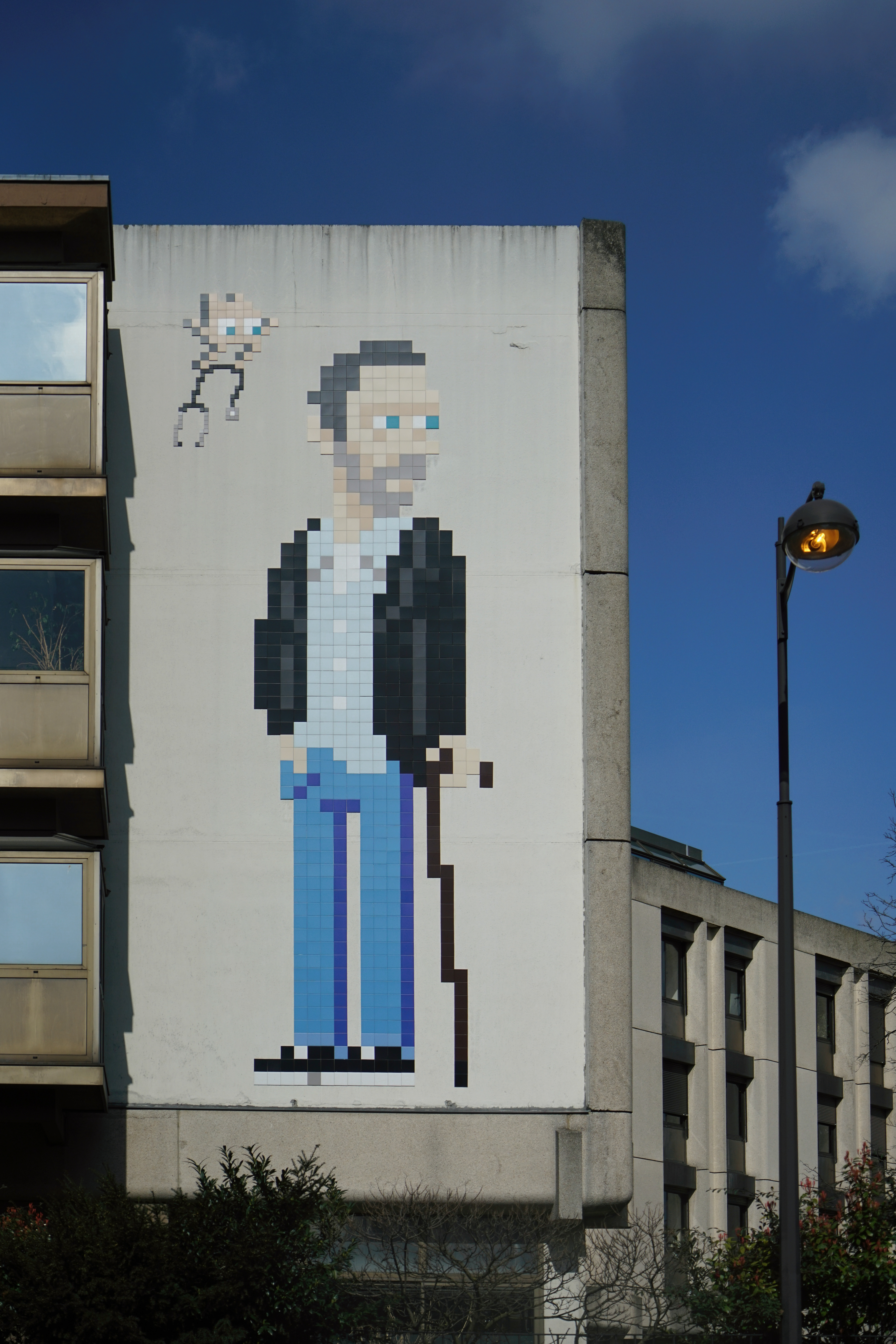 A work of the French artist Seth (to the left).
"Love won't tear us apart" by the English artist D*Face next to an unsigned work (In the center).
"Dr. House" by the French artist Invader on a wall of the Salpêtrière hospital in the 13th district of Paris (to the right).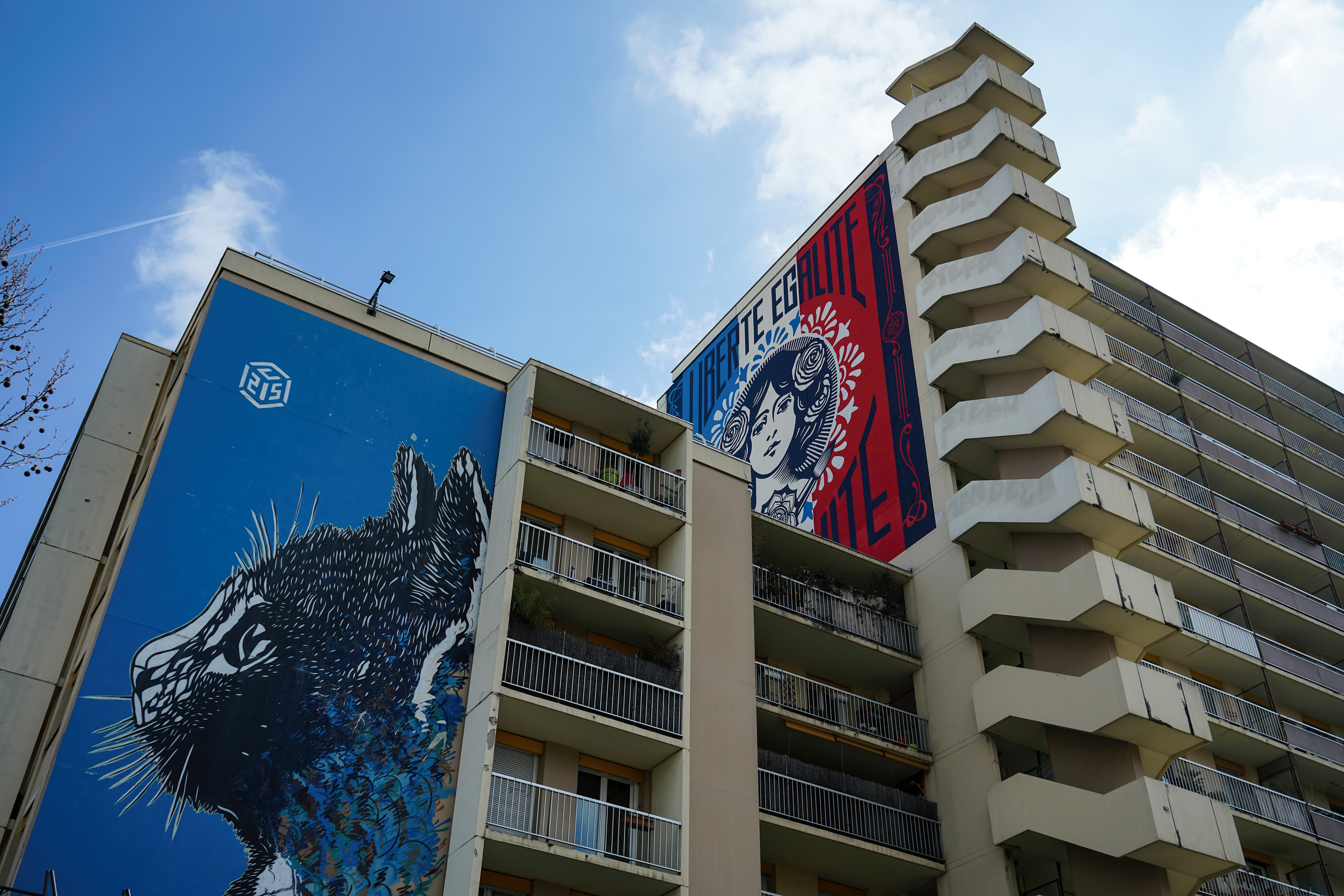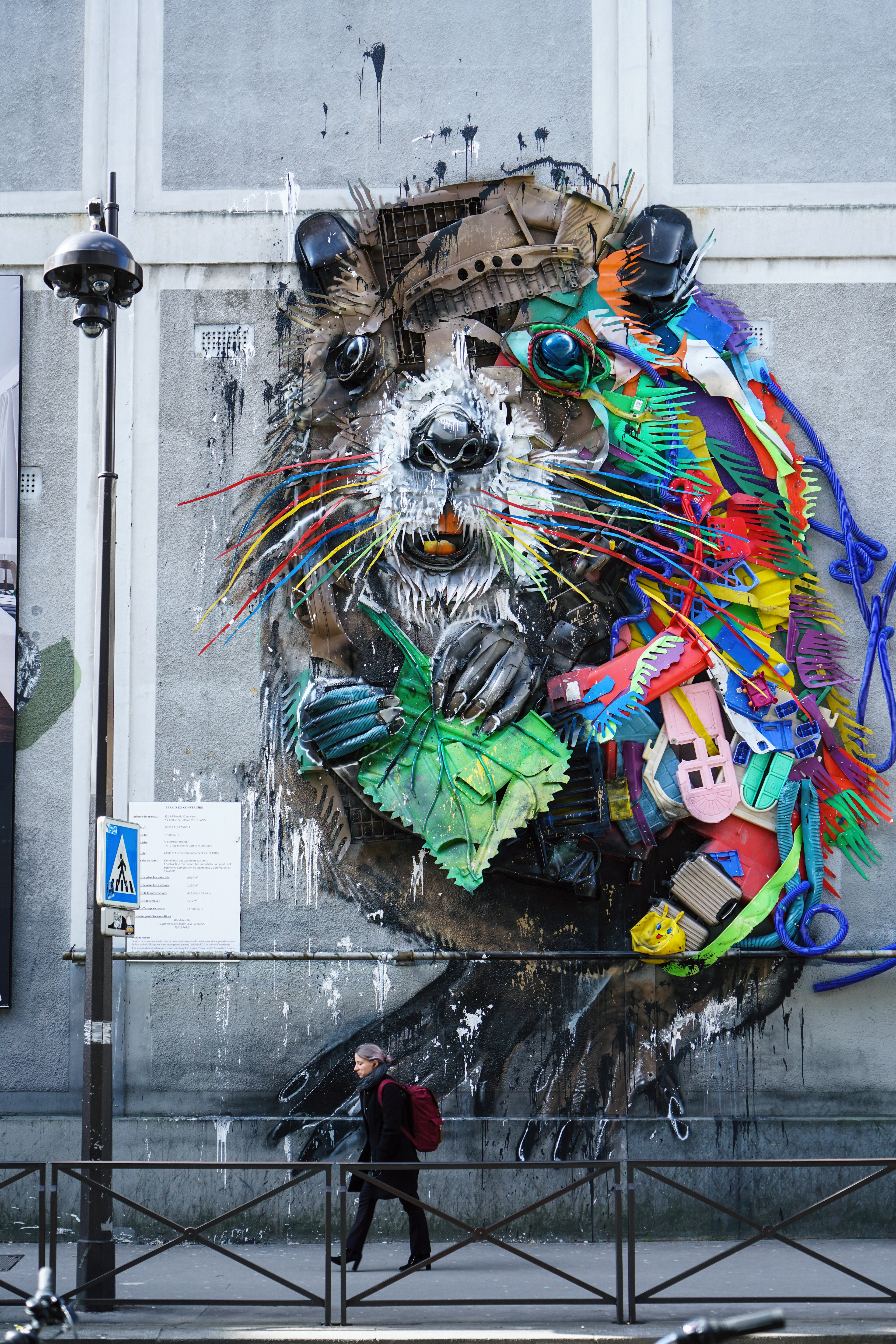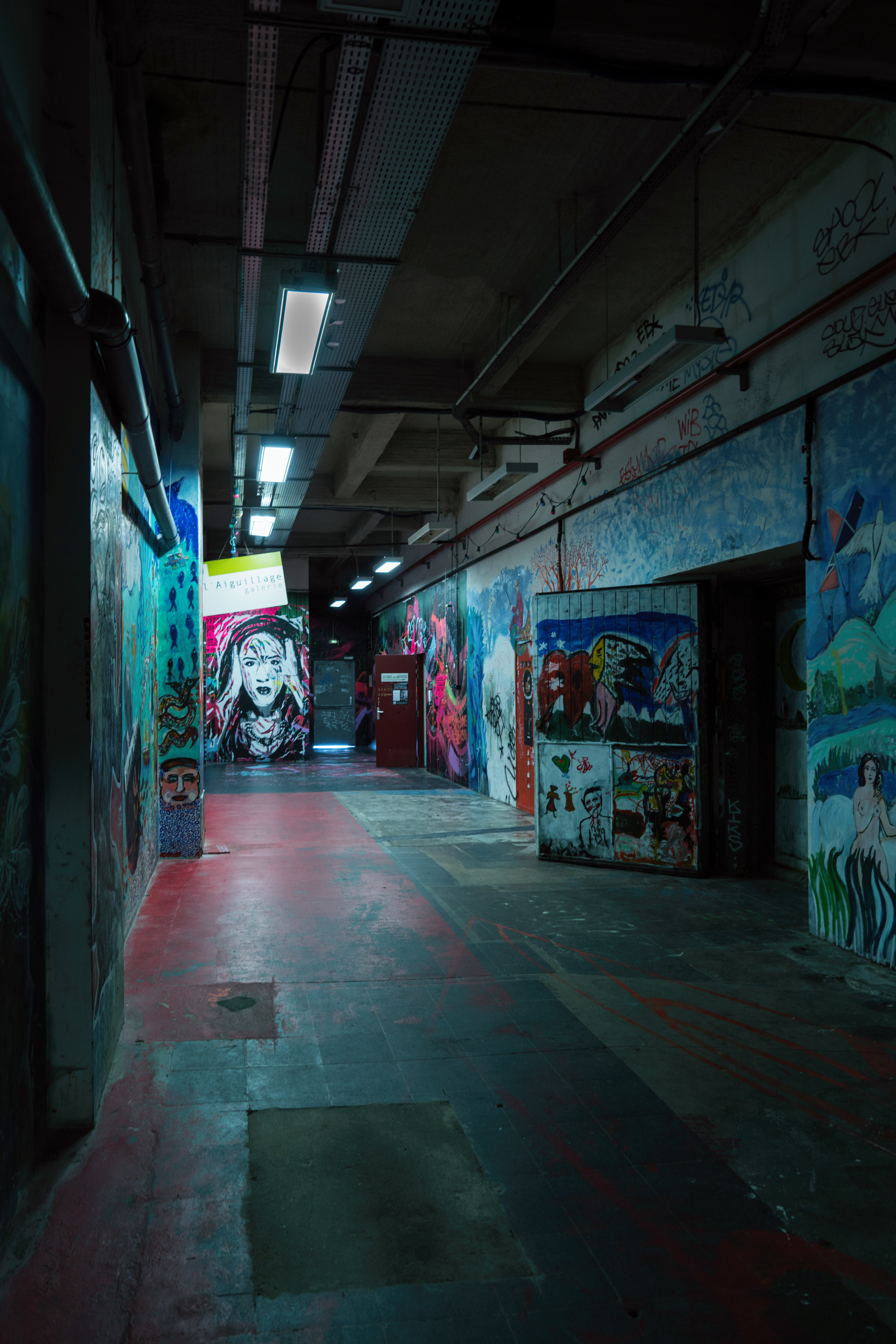 "A beaver made of rubbish for a forgotten river" by the Portuguese artist Bordalo II (to the left).
In the "Frigos de Paris" (to the right).